Office Hours and Phone Numbers
6:30 AM - 3:00 PM Mountain Standard Time
9:30 AM - 6:00 PM Eastern Standard Time
Main Line: (928) 203-0854 - you can choose the extension you want!
Dan: (928) 554-1170 dan@clinicpro.com
Harold: (928) 554-1169 harold@clinicpro.com
Tina: (928) 554-1171 (accounting) tina@clinicpro.com
Marilyn: (928) 554-1168 marilyn@clinicpro.com
FAX: (928) 460-5283
Join A Meeting
If you are connected by phone with our support staff, join the online meeting by clicking the icon on the left. Then double click the name of the support technician. You're connected!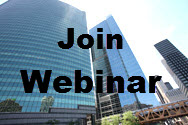 Webinar Series: Clinic Pro has designed a new webinar series that will train you how to use various parts of the ClinicPro program. It is our intention that each webinar will only last 15 minutes so that we are not interrupting your day. They will start on time. Each webinar is scheduled for a Thursday at 1 PM Eastern time.
To get connected: click on the picture 10 minutes before start time


The online help files from Clinic Pro Software can answer most of your questions about the operation of the program. Please consult our help files by typing in your keywords under search in the upper right corner.


Phone: (928) 203-0854